Meet this Year's Python Challenge Winners
By: Kyle Grammatica
223: that's the number of invasive Burmese pythons removed from south Florida during the 2021 Python Challenge! From July 9th until the 18th, over 600 novice and professional contestants hunted the destructive snake that is wreaking havoc in the Everglades. Let's meet some of them!
Donna Kalil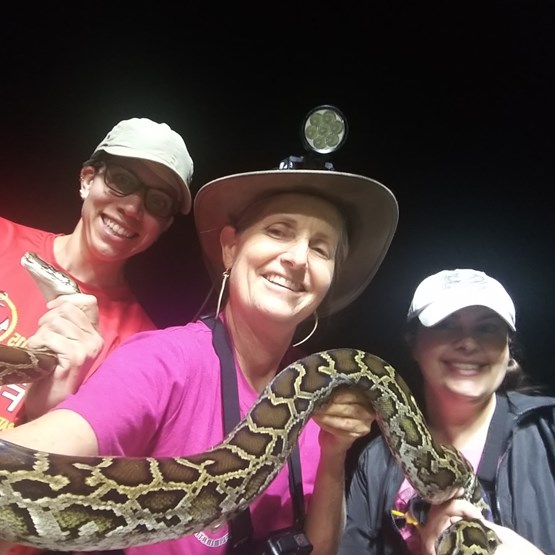 Donna is one of the original python hunters by the state and still works for the South Florida Water Management District's Python Elimination Program. During the 2021 Python Challenge, she removed 19 pythons and took home a $2,500 prize for most pythons removed in the Professional category. She is known for trying to make sure all parts of the carcass are used by her or other contractors, including the skins for keychains, belts, hats, jewelry boxes, and even face masks!
Brandon Call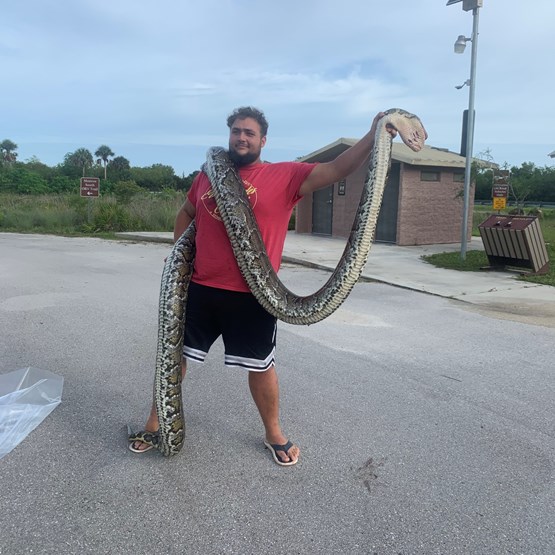 Brandon is a science teacher who works for the Florida School for the Deaf and Blind. He participated in the 2021 Florida Python Challenge to protect the ecosystem and teach his students via a python skin since his deaf students learn best with hands-on lessons. After a hard-fought battle in the dark, the deaf schoolteacher successfully captured and removed the massive 15-foot 9-inch Burmese python that won him a $1,500 prize. His python was not only the longest in the Novice category but the entire challenge overall.
Charlie Dachton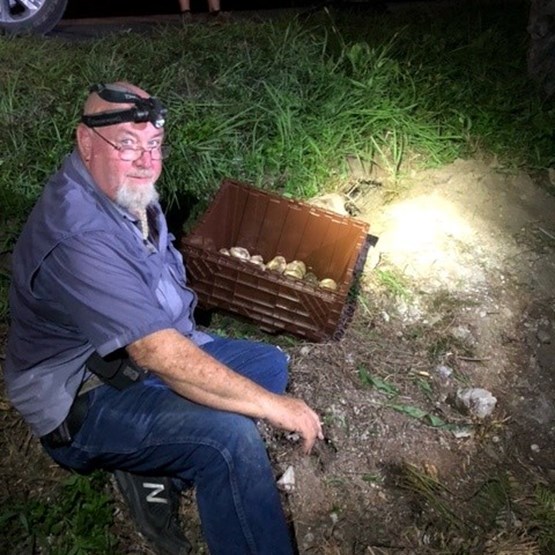 Charlie Dachton won the Ultimate Grand Prize of $10,000! Charlie is a novice python hunter that located two hatching nests and removed 41 pythons. Removing so many recently hatched pythons prevents them from dispersing, mating, and causing further harm to our native wildlife.
About Burmese Pythons
Burmese pythons are native to Southeast Asia and are one of the largest species of snake found in the world. Due to their large size, Burmese pythons have very few predators, with alligators and humans as exceptions. Burmese pythons are established in south Florida, although smaller populations have been found around the state. They have quickly overtaken the Everglades and are drastically reducing native species.
Python hunting is used to control the established Burmese python population and protect our ecosystem. At the Foundation, we support the Florida Python Challenge and fund projects that combat invasive species with science and speed. You can help us fight invasives and save our native wildlife by donating here!